In Xcavate I'll be digging out the latest X-news for all you X-fans!
So who's thinking "Enough with the X-Men First Class discussions already!"?? Well I've decided to give y'all guys a break from all that hype...Considerate me :) And what better way to do so than to talk about the cinematic status of everybody's favorite
clawed
mutant!
So today we talk about the status of The Wolverine movie.
Here's what you oughta know about the progress on this stand-alone Wolverine flick:
*Yup, I have purposely not mentioned it as a sequel to X-Men Origins: Wolverine as it is not. It's like a completely new episode in the life of Mr. James Howlett where they are making use of his 1982 Japan storyline in the comics (written by Chris Claremont with artwork from Frank Miller).
*The Wolverine was set to go into production in March this year, however after the terrible tragedy that struck Japan (where, obviously, most of the shooting would be taking place) the production was stalled.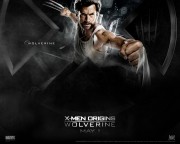 *However the main reason for the halt was because
Black Swan
director Darren Aronofsky, who was officially announced as the director for the film decided to quit citing reasons that he would have to be out of the country for at least a year & that he couldn't be apart from his family for so long. (A great loss for the movie & Wolverine fans imo)
*Then we got news of several candidates who had been shortlisted to direct the flick. They were:
1) Jose Padilha (Brazilian crime drama Elite Squad (
Tropa de Elite
) & its sequel)
2) Doug Liman (
The Bourne Identity, Mr. & Mrs. Smith
)
3) Antoine Fuqua (
Training Day, Brooklyn's Finest
)
4) Mark Romanek (
One Hour Photo, Never Let Me Go
)
5) Justin Lin (
Fast & Furious, Fast Five
)
6) Gavin O'Connor (
Miracle, Pride and Glory
)
7) James Mangold (
Knight and Day, 3:10 to Yuma
)
8) Gary Shore (commercial director)
Perhaps the only MAIN reason that a commercial director, Shore, is on the list is because of the video he created for a Wolverine sequel movie. Check it out- it's bloody (no pun intended) amazing!
And now for the news that the title of this post refers to...drum roll please :P
It appears that Fox studios & Hugh Jackman have both decided to go with James Mangold. Negotiations are apparently happening as you read this.
Mangold has directed Hugh Jackman before in
Kate & Leopold
. His other standout movies (besides the two mentioned above) include
Cop Land, Girl Interrupted & Walk the Line
.
The Wolverine is set for a 2012 release. Until then, watch this space to see what lies ahead in the fate of the Ol' Canucklehead's next silver screen SNIKT!
See Jackman in action as Wolverine...Order your Blu-ray/DVD of X-Men Origins: Wolverine if you don't have it already!