Alright so this really isnt for all you lucky-(add expletive here) who have already watched X-Men First Class cos you live in the UK or US (basically any place besides India which is only getting to watch XFC on the 10th! grrrr). But ya, there's no harm in reading it anyways :P You guys can add more points in the comments if you can think of any (no spoilers please).
I This is a prequel. Magneto is not-so-bad, Professor X has a head full of hair & walks, Mystique is fully clothed oh & ya, did I forget to mention it's 1962 :) This is a prequel to the original X-Men trilogy & is supposed to be before even the X-Men Origins: Wolverine movie. Set against the backdrop of the Cuban Missile Crisis (google if the last 3 words meant Greek to you) it depicts how Xavier's Merry Mutants help save the day...
II Leave all hopes of seeing Cyclops, Jean Grey & the rest of the gang in this movie. Even though in the comics the First Class actually comprised of (see below) Cyclops, Jean Grey, Beast, Iceman & Angel, the only returning player from this group is Beast. And the other returning characters from the original trilogy are Prof. X, Magneto & Mystique. The rest couldn't be included as their ages have already been established in the trilogy. Beast & Mystique are the only ones whose ages you can't guess :)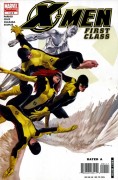 III Wolverine fans rejoice! He does have a cameo appearance in this one. Something better than nothing as they say...
IV Moira MacTaggert (played by Rose Byrne, below) is depicted in the movie as a CIA agent trying to find her place in a (at-the-time) male-dominated occupation. Even though she is a scientist in the comics, the filmmakers decided to change this cos this would also sort of parallel her feeling of un-belonging with that of the mutants she decides to help.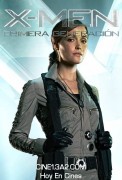 V Havok (played by Lucas Till) in the comics is actually Cyclops' (Scott Summers) younger brother. However though his name in the movie is still Alex Summers as in the comics they keep the background relationship in the dark (for the future sequel/s perhaps?)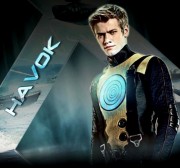 (Continued
here
)
Wanna watch XFC in HD anytime you want at home??
Pre-order your Blu-ray &/or DVD today!